First of all, if you are reading this article and you are running an ecommerce store, congratulations to you. It is never easy to run an ecommerce store business.
There are actually a ton of ways you can make shoppers loyal to one brand over another. Pricing is one angle you can take. An amazing customer support policy is another. But loyalty doesn't have to rely on cheap prices or friendly emails.
Sometimes , such loyalty initiatives can give you an edge over your competitors and increase your revenue. Let's take a look at three plugins that you can start using today to boost the loyalty of your shoppers.
1. Smart Coupons
Smart Coupons is the Swiss Army knife of savings extensions for WooCommerce. It's able to do a ton of things for your store, from generating hundreds of unique coupon codes to enabling advanced gift certificate functionality. But one of the features we really love is the ability to show available coupons at checkout.
If you've bought anything online before, you've probably gone hunting for discounts on coupon sites. This is normal for stores you're new to, but when it comes to a store you visit regularly, you might get annoyed by it. By that point, you'd probably expect a reward, right?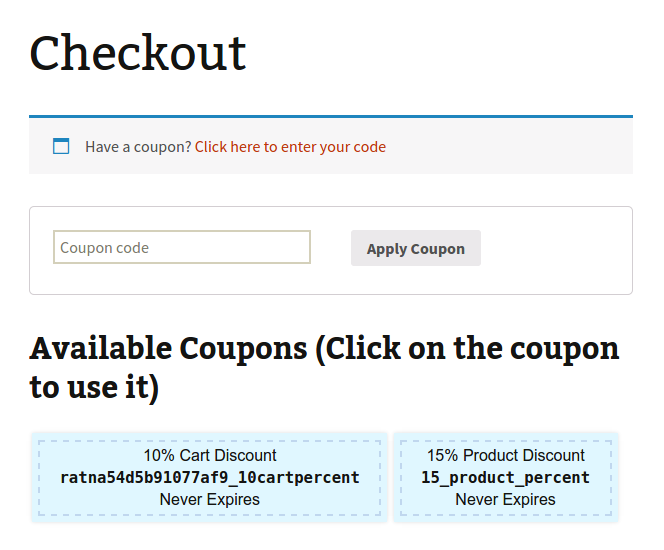 2. WooCommerce Points and Rewards
"If a shopper knows you're willing to reward them,they're more willing to be loyal to your store. Instant gratification is nice, but it isn't long-lasting, and customers know that."
Let us introduce WooCommerce Points and Rewards. This extension allows your shoppers to accumulate points on each of their orders, which can then be used to receive rewards you create for them.

You can define what customers earn points on, how many points they earn, and what they can do with them. So if you want 500 points to be redeemable for a $5 discount, go for it! Customers can keep track of how many points they've earned over time, and will be motivated to order more so they earn more.
Once you get up and running with this extension, you can boost loyalty (and delight) even more by running limited-time double or triple point specials on specific items, or even store-wide. How's that for a conversion-booster?
3. Review for Discount
Tired of chasing clients for reviews? How about incentivising them? Review for Discount lets you give customers a reward for leaving reviews on your product site.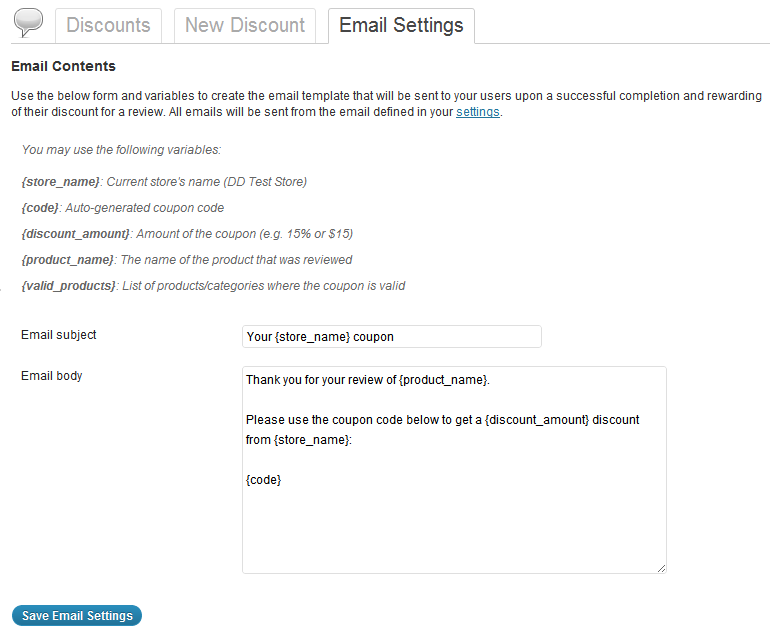 With this extension, you can automatically send coupon code to customers who review your products, thanking them for their contribution and offering them a discount of your choosing. The codes will be auto-generated by the extension, so there's no manual tinkering required on your end.
Customers who get this discount post-review will feel encouraged to use it. And once they use it on their next order, they'll be more likely to review those products for another discount. Before you know it, you've created hundreds of returning customers — and hundreds of beneficial product reviews.
Conclusion
So now that we have recommended the 3 basic woocommerce plugin? Do you have this already in your ecommerce store? We can to implement them if you need such service.